Saga Contra Trading has redefined the approach towards conventional trading philosophy. We follow an approach that not many financial experts have taken, yet a very successful module.
We have created history in a very short span of time. This approach was possible because of new strategies created and developed by our senior management team.
"We have developed a unique recommendation for stock market. Chart for NIFTYBIAS cannot be seen in India. Recommendation is suitable for all investors. We predict Market move well in Advance with specific dates and Time. Our Equity Advisory services & Option Hedging strategy are useful for Swing Traders & Positional Traders".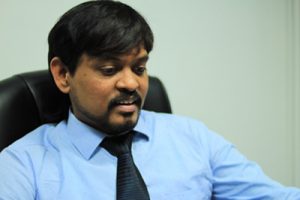 Founded by Mr.V.Moorthy a profession in the financial segment, with more than decade years of experience in advicing and guiding people in the financial solutions.
He holds a Master Degree in Business Administration specializing in Finance.